We have always had Maxi-Cosi car seats, from birth to Florence's big girl seat and the mid size seat inbetween. Honestly I have considered buying a cheaper brand but then I always read something about safety standards and just know in my heart that Maxi-Cosi have it all covered… You do get what you pay for and when it comes to something as important as the car seat I feel compromise is just not an option…
Now… Jimmy has been waiting and waiting for his big boy seat but because he's such a skinny minnie it's only been recently that he's hit the 15kg mark and I've decided it's suitable to move him up. But the day finally came and boy was he pleased to get not just a new big boy seat but one of the new Maxi-Cosi limited edition Star Wars Rodi seats – he's a bit of a fan you see!
We even had Darth Vadar (Jimmy's fave) deliver it to our door – HOW lucky is that! In fact, Darth and a Storm Trooper came to do some filming with Jimmy a while back and it was all in aid of celebrating the launch of this fab new seat! Our neighbours were totally perplexed at the sight of these two great characters (and our tiny one) running around outside the front of our house!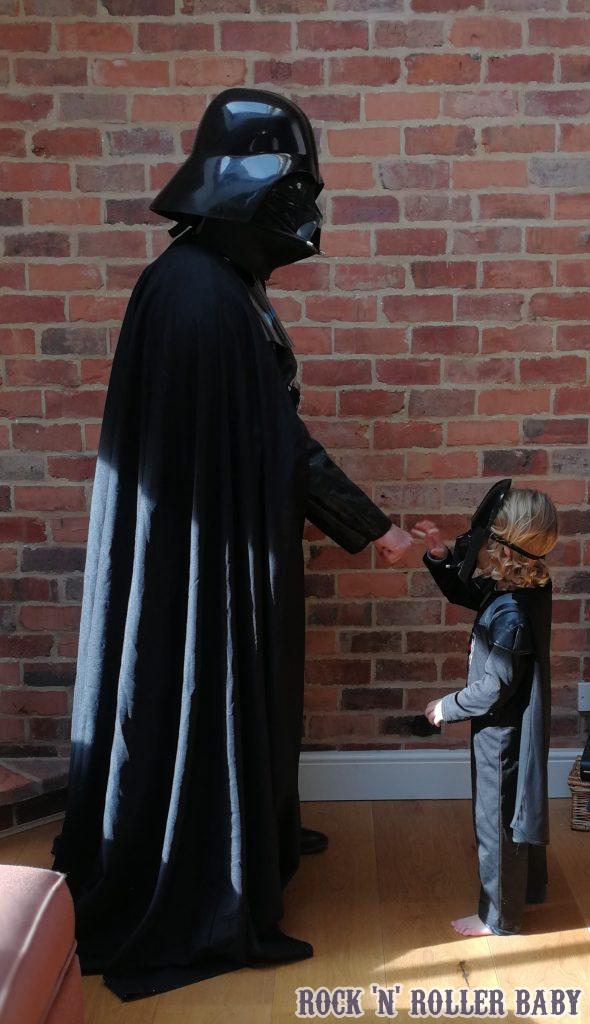 And now we have the wonderful new Star wars themed car seat to remember the moment by! Obviously it's just as wonderfully thought out in design as Florence's but it has the added benefit of including a galaxy-themed design on the fabric as well as featuring several iconic spaceships with a premium gold finish. To say Jimmy is thrilled is an under statement!
The design is as a result of Maxi-Cosi collaborating with Disney and Lucasfilm just before the release of the new Star Wars movie 'The Last Jedi' and the range also includes all types of Rodi car seats. They offer their excellent head protection, advanced comfort and all the safety features you expect from the brand Maxi-Cosi. Suitable for children aged approximately 3 and a half to 12 years of 1 meter (Jimmy has only just reached this too) to 1.35-1.50 meters tall and they are available NOW in europe. We are one of the first people to have ever sat in one, well Jimmy is at any rate!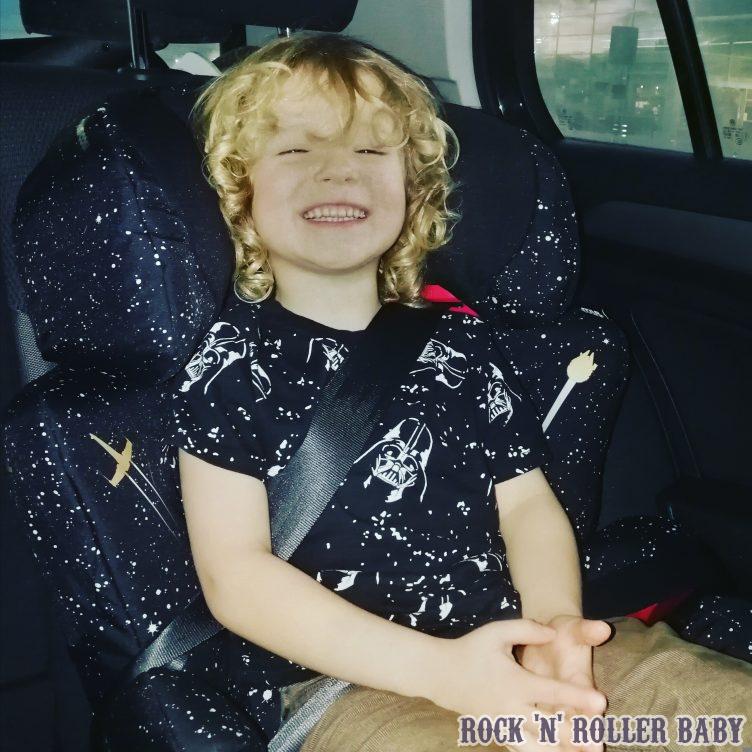 For all the technical info see below but from us, off on a journey we are (said in a Yoda voice of course), may the force be with you!
The Rodi range exists of:
RodiFix AirProtect: Easy one-click ISOFIX installation system, 2 recline positions offer comfort as your child grows, specially designed to offer extra protection.
Rodi XP FIX: Easy ISOFIX installation, side protection system offers great safety.
Rodi XP: Side Protection System offers excellent protection, lightweight and easy to transfer between cars.
Rodi AirProtect: AirProtect side impact technology to offer best protection possible, multiple recline positions, lightweight shell for quick and easy transfer between cars.
The Rodi Star Wars limited edition car seats are available from £115. As with all Maxi-Cosi products, the Star Wars themed Rodi car seats are designed to carry the future happily into life. The Maxi-Cosi trusted brand and products were born in 1984. Since then, Maxi-Cosi has carried 50 million babies home from the hospital. To learn more about Maxi-Cosi's products, please visit: maxi-cosi.com.
Collaboration.