Florence is a bit of a fan of Lalaloopsy and when I asked her if she wanted to review the 'Potty Surprise Jewel Sparkle' doll from the babies range it was an emphatic yes. She has expressed her interest in the Lalaloopsy babies, in particular one with a nappy or a potty, for quite some time so I guess I shouldn't have expected anything less.
It's interesting that she is just as much into these dolls now as she was a couple of year's ago. Was she really a bit young for them then? Is she perhaps a bit old for them now? No, I don't think either of those options, I think really and truly that the Lalaloopsy appeal really does span a wide age range and with their ever changing looks and different ranges (babies, hair dough, tinies etc) there's probably going to be something fro everyone although Florence does seem to like them all!
So today we will tell you all about 'Lalaloopsy Babies Potty Surprise Jewel Sparkle Doll'! Florence really was SO excited to be testing out this toy in time for Christmas and gives it a MASSIVE Rocknrollerbaby thumbs up. She has actually taken her to bed (even though the Lalaloopsy has a hard body) ever since she got her and said 'it's the one I wanted for ages!'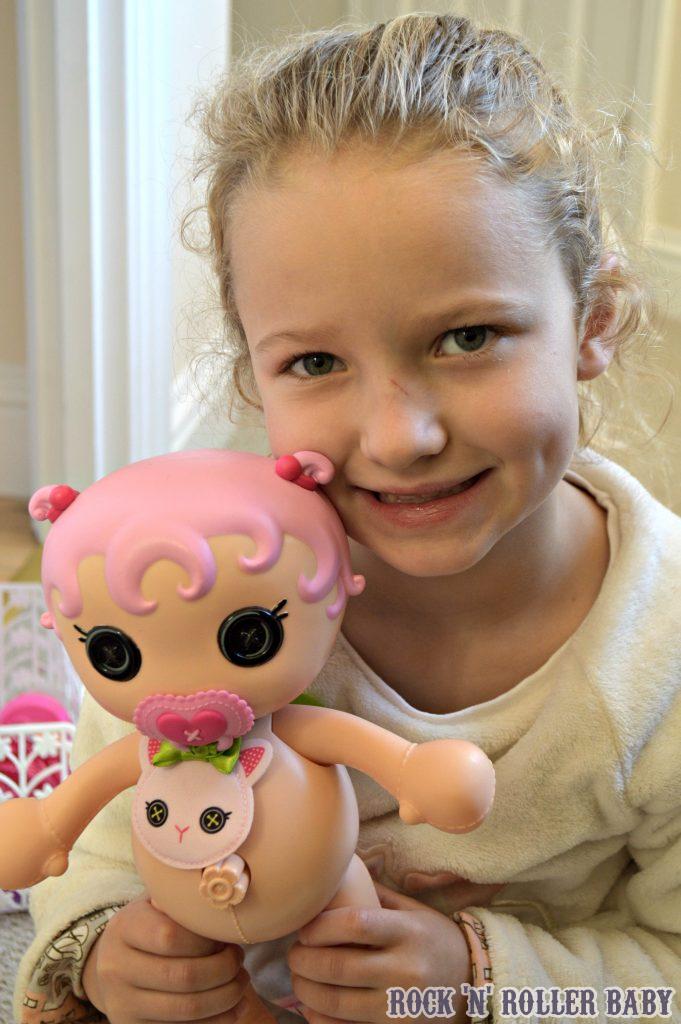 I myself like Lalaloopsy in general as I know if I buy one for a present that it will go down well. They're a little bit wierd and kooky looking and I get a kick out of that. The story is they were rag dolls made from odds and ends or some such and they're just a trifle different to other dolls. They have an edge I guess. This particular doll, with the potty, will poo out charms. Again, this is a tad strange but Florence LOVED this idea and with the dough provided couldn't wait to 'feed her' so that she would start poo-ing.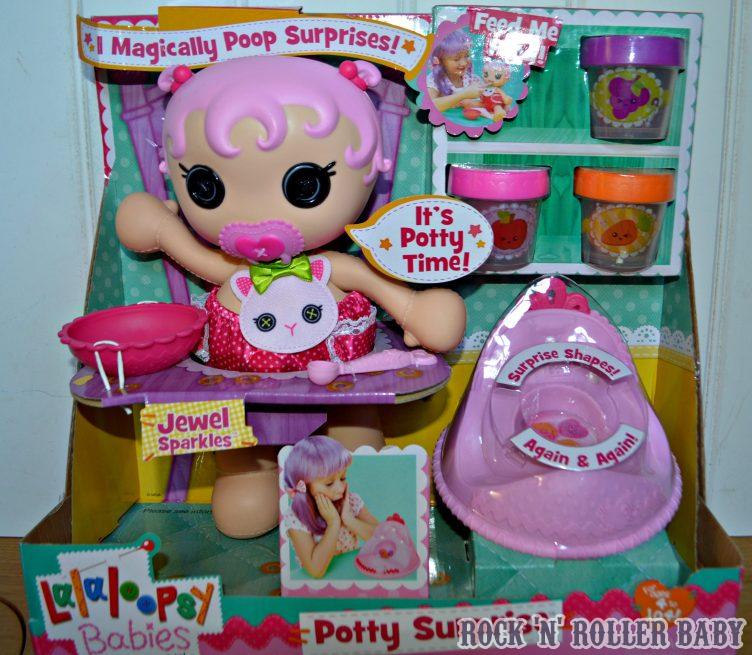 Three reasons I give it a Rocknrollerbaby THUMBS UP!
Number one: A child loves a doll they can feed. That's a no brainer.
Number two: A child loves nothing more than a doll subsequently producing something from the feed. Tears are great, a wee wee is better but… a POO!!!!!!!! Well, that's like gold I tell you. I remember my sister having a doll that did some sort of strange white poo after being fed doll food and she was fascinated by it (we all were). I remember for weeks after we saw her and I kept finding doll poos in my stuff; that's not osmething you forget! This 'charming' poo is definitely going to be a Christmas Day talking point, believe me! And that might be worth its weight! The fact that these particular poos come out as coloured and differently shaped charms is beyond! LOVE it! And so will they!
Number three: Batteries are not required. Enough said!
So do I recommend the doll? Yes, of course! I wouldn't say it's AS easy to use as on the advert and at six Florence probably does need a little help but on the whole it's a pretty good buy and remember, definitely a talking point! Florence will play with this doll with and without the feeding element so for my money it's on it!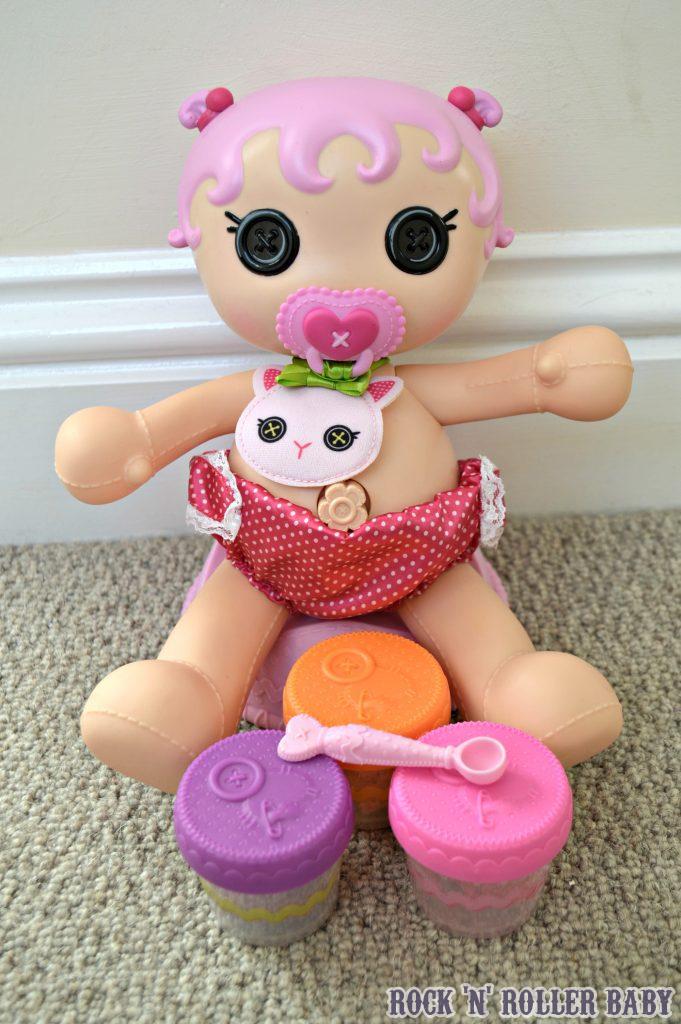 We were sent the Lalaloopsy Babies Potty Surprise Jewel Sparkle Doll for the purpose of an honest review.