I've mentioned before that Florence is a massive fan of the television show Ben and Holly's Little Kingdom. There's something about it that really captures little people's attentions and it doesn't seem to matter if you're a boy or a girl, just as with other Astley Baker Davies productions, it extends its appeal to both sexes. As well as being magical it's also very funny and with the spells going wrong the characters really make the children laugh. I think Gaston is the work of genius and we absolutely love how he barks like a dog! Did you not know that's the noise a ladybird makes? Well you do now!
We've been lucky enough to have been trying out some of the Ben and Holly toys this week and as well as the dominoes set that we have written about with praise we have also been playing with the Ben and Holly's Little Castle Magical Playset. The play set has been around for a while but has had a little bit of a make-over of late and now you can make the fairies fly with Princess Holly's wand as well as using it for all the other spells like filling the bath with bubbles and opening the fridge door. The set is recommended for ages 3+ making it perfect for Florence's age group. I think traditional dolls houses are beautiful but at 3 Florence is too young for one of those and something like this is the perfect stop gap in between. At £24.99 it doesn't cost the earth and does everything a little girl wants from a dolls house as well as being linked to a favourite television programme. From a parents and tidying up point of view, it's also great that everything fits inside and then it can be stored away easily.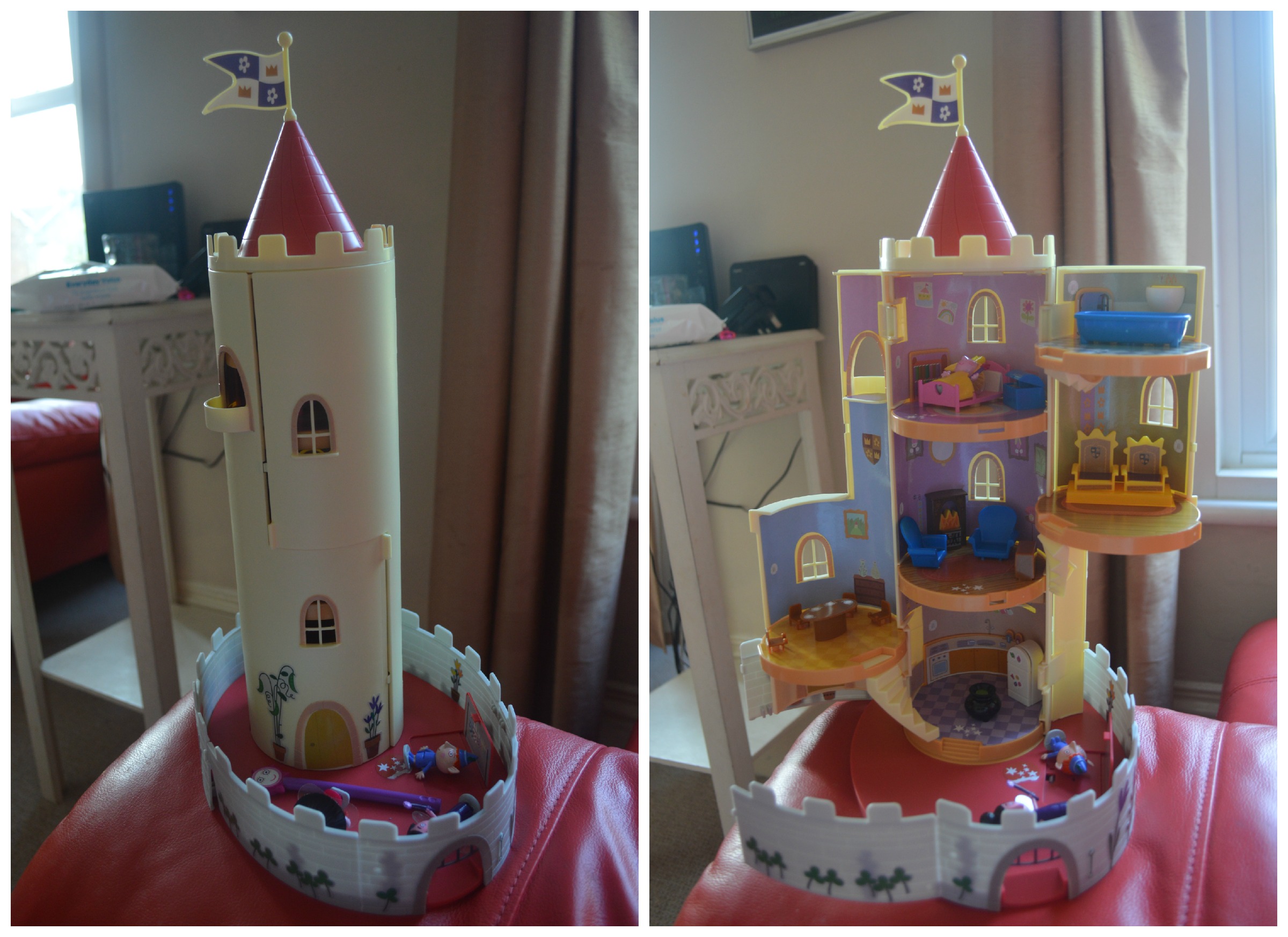 Florence couldn't wait to play with it and as soon as she saw the magic tricks that can be done when the wand is placed above a starred area she declared 'That's BRILLIANT!' But first of all I had to put it together. The actual fitting together of the plastic is pretty much done for you and with a couple of snaps the whole castle is in tact. The thing that takes the time is the fiddly stickers which need to be placed everywhere from the tiny little potion bottles to the flowers outside. This isn't a problem but it does take time and concentration so I would recommend doing it the night before giving to your child as the wait is lengthy.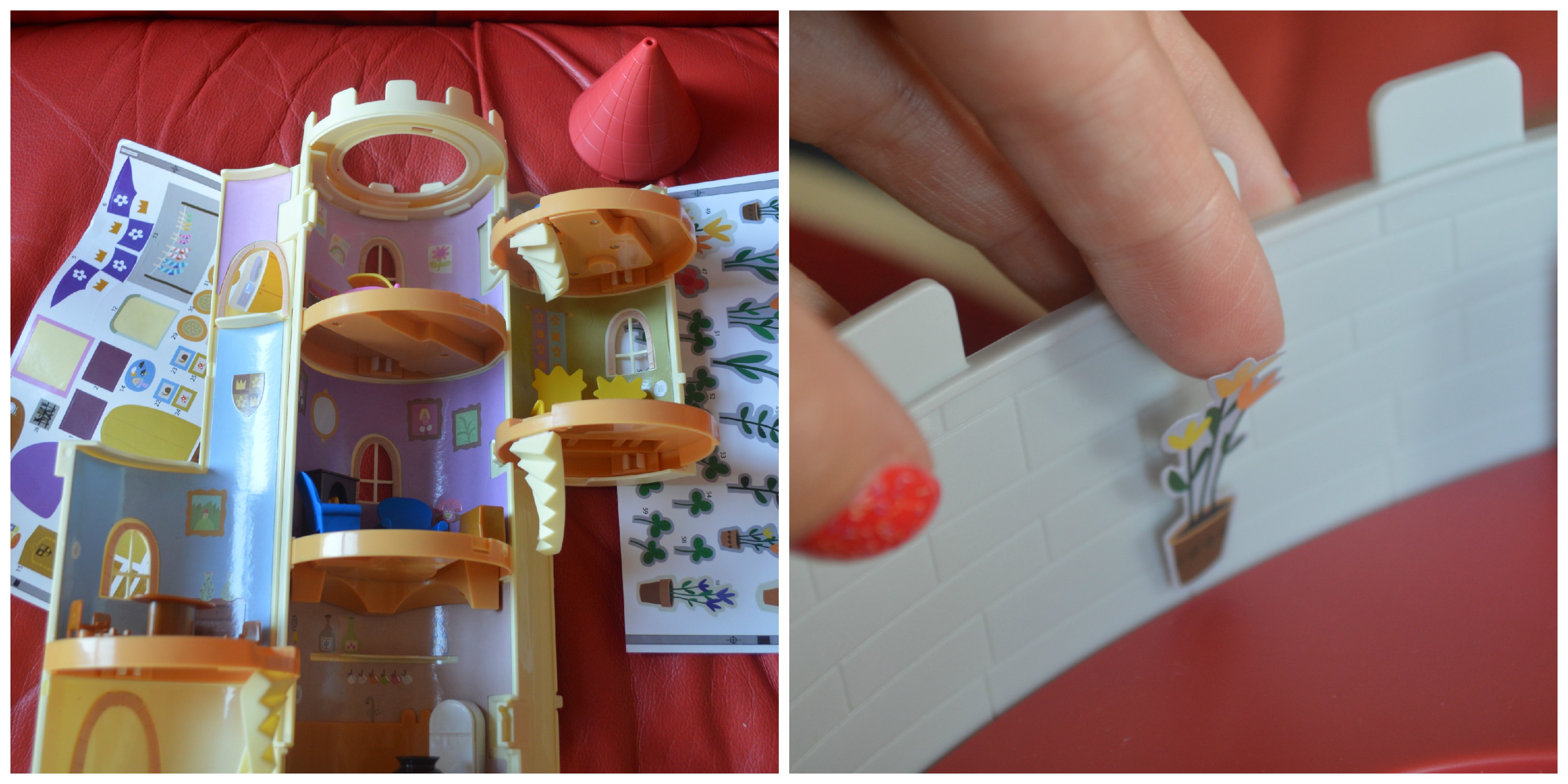 The spells all work wonderfully and our favourite is filling the bath up with bubbles but one of the best aspects is being able to fly the fairies round the room by the magic wand! We really like this play set and for the price it's well worth it!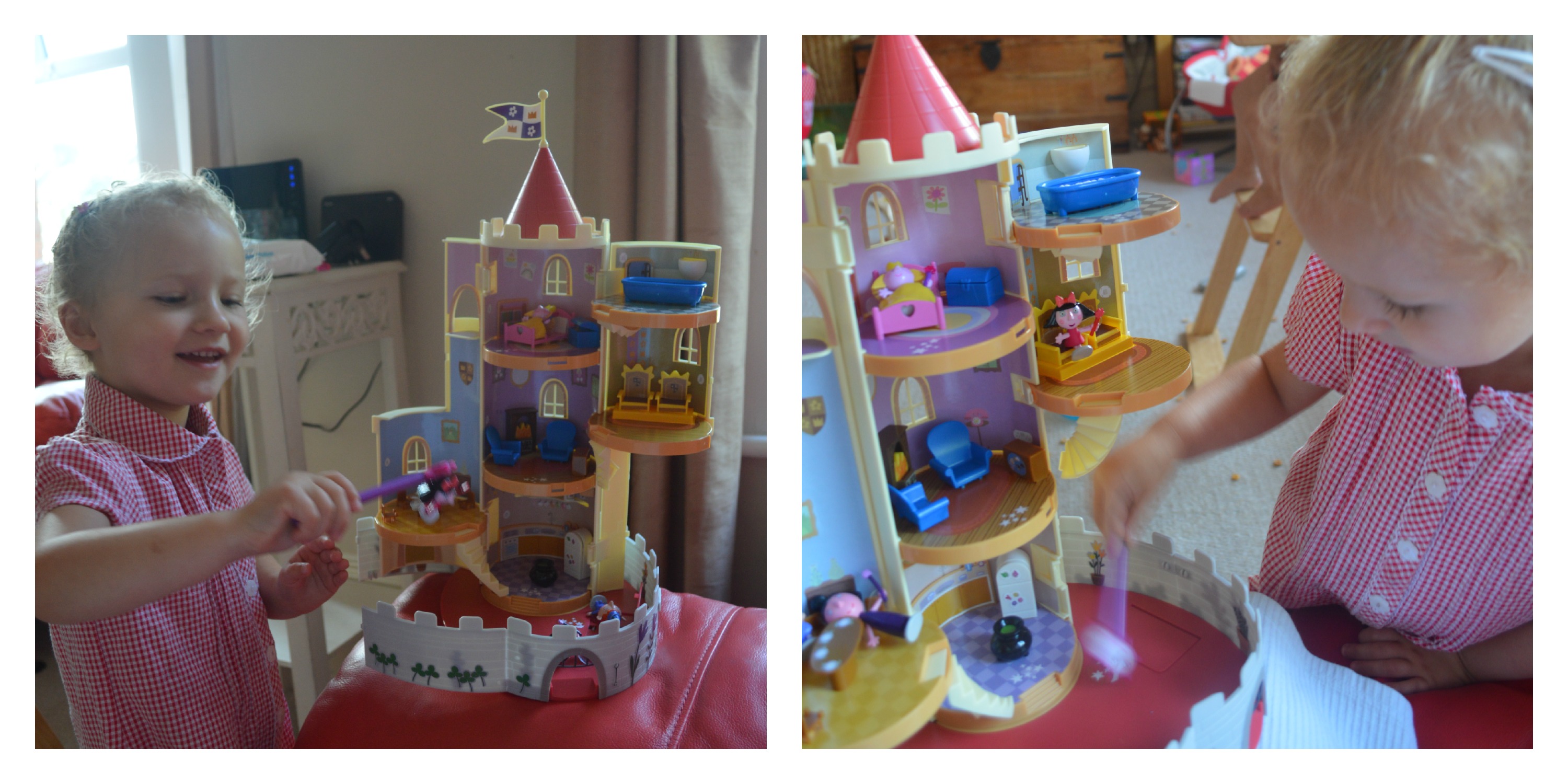 Best aspects: The magic wand and it's tricks as well as the fact that the characters (Princess Holly, Ben, Nanny Plum and Fleur come with the castle) bend and can sit down on the chairs. We also like the bed and being able to tuck the characters in!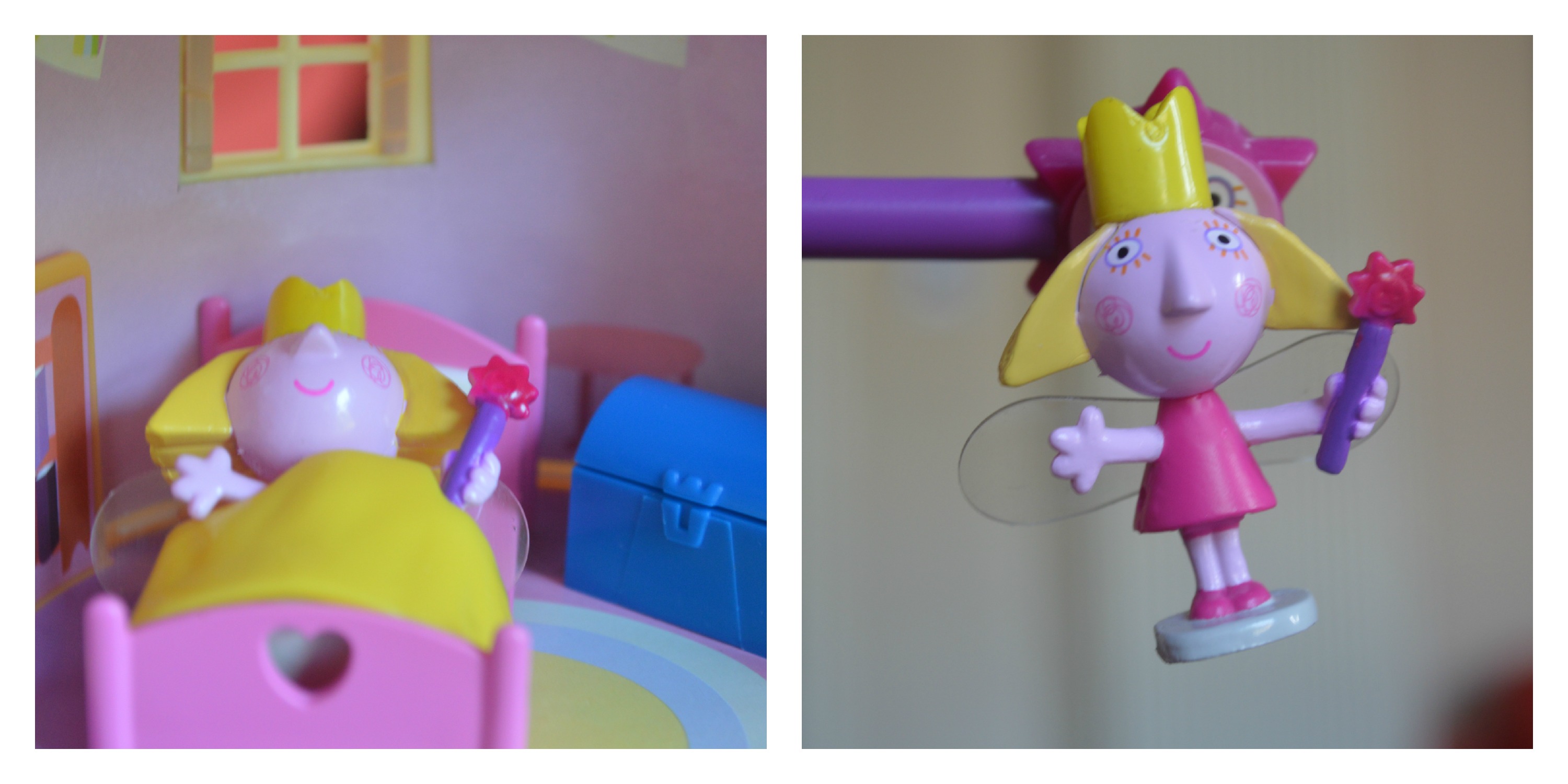 Worst aspects: The fiddly stickers which have to be done very precisely and take time and concentration.
The age is suggested for 3+ and I would agree, that's the perfect age to start playing with this set. All in all a great buy that any little girl (or boy I'm sure) would enjoy playing with. All in all a great buy that any little girl (or boy I'm sure) would enjoy playing with.
I was not paid to write this post but I was sent the playset for the purpose of review.