We went to see the new Smurfs film, Smurfs 2 and thought it was absolutely brilliant! We haven't even seen Smurfs 1 but we still really enjoyed it and the story line was so lovely! I really appreciated the adult humor which would have gone completely over the children's heads and found it a really good watch just for myself. We laughed out loud lots which I wasn't expecting. I thought the children would enjoy it of course but I thought it might be a film I had to endure for them, totally not the case!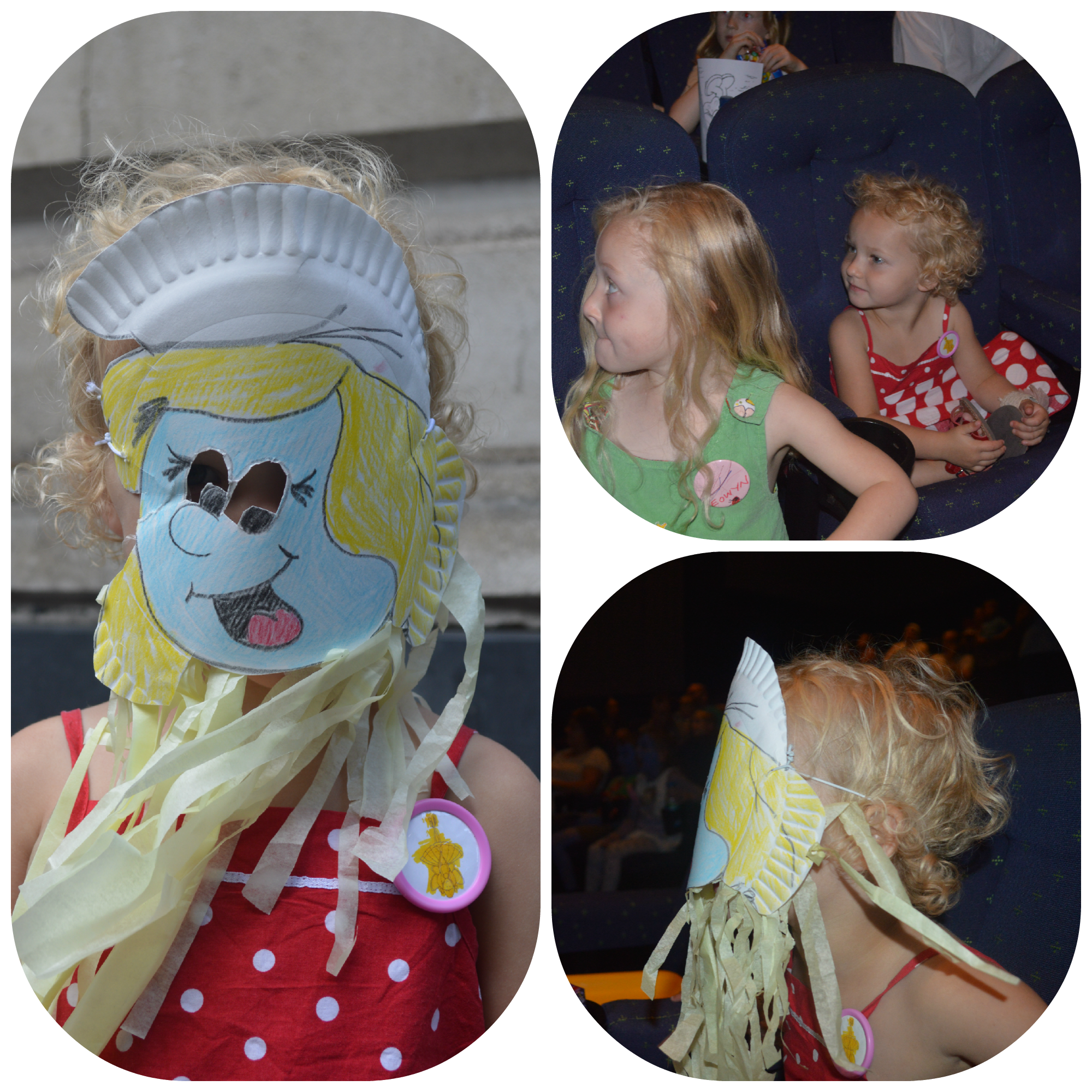 Of course Florence thought it was absolutely fab as she's been a bit of a fan of The Smurfs ever since she got McDonald's toys when the last film was showing. She was a tiny bit too young for the cinema then but now she's the perfect age and happily sat engrossed in the story which sees Smurfette being kidnapped and taken to Paris by evil wizard Gargamel who is played by Hank Azaria and his two naughties in his plight to find the recipe for Smurf essence and take over the world! There were a couple of times where she said she felt a little scared in places but with the happy ending and cheery nature of the majority of it she was just one happy little Smurf fan!
I thought it was interesting how they have merged animation and real people and like I said, the story line is delightful with some very touching moments. I even had a little tear in my eye on two occasions when the naughties come good and when Patrick has a heart to heart with his Dad! A good message and an entirely enjoyable film!
We also had lots of Smurf fun in the foyer afterwards playing games and going on treasure hunts to find Smurf essence. It was totally delightful and even though Florence had the most rubbish home made Smurf mask for the fancy dress competition (I really must do better at these things) and stood zero chance of winning a prize for her outfit, she didn't even notice because she was having so much fun! The prizes for the lucky winners who had parents with more Smurf vision than me were from the new toy range and looked fab! Just the sort of thing Florence likes playing with!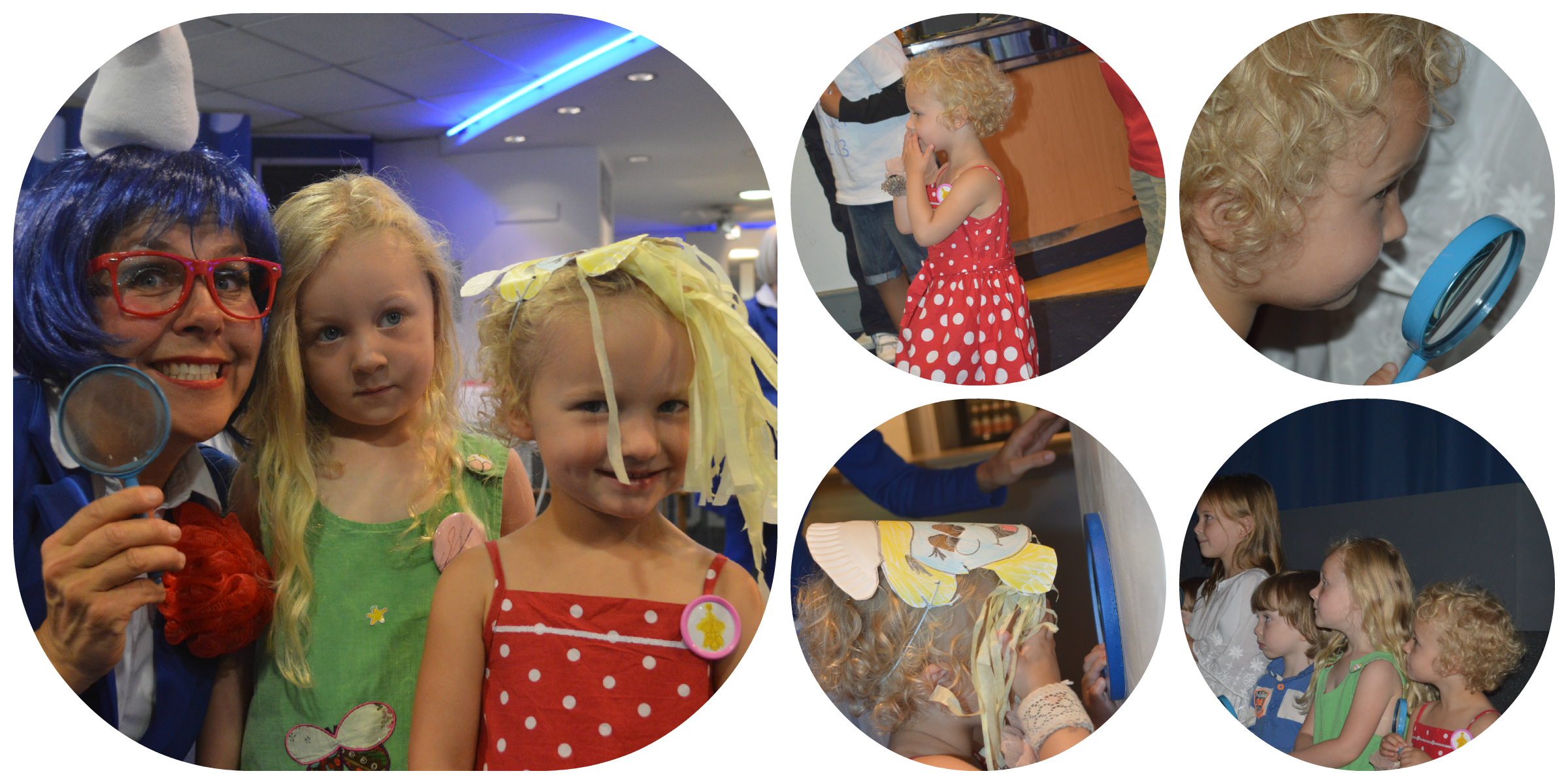 Jakks Pacific have launched the new Smurf toy collection and I wrote about them last week! We got to have a quick look at them in between party and cinema fun. The little mushroom house with the Smurf figures looks super cute and JUST the things for a three year old to play with! We're just a little bit Smurf Smitten after yesterday actually!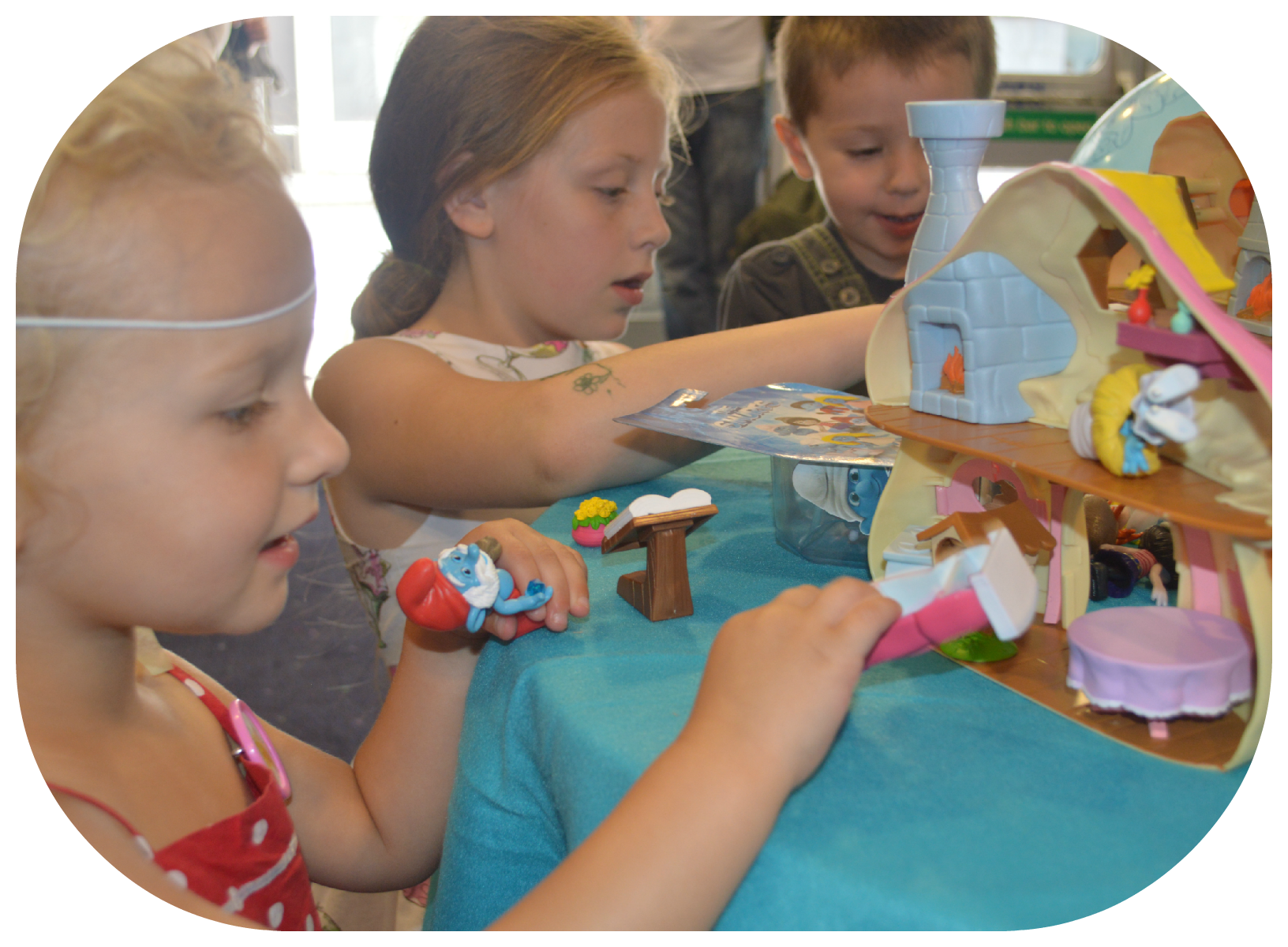 I have not been paid to write this post.