Num Noms are scented collectible characters which contain lip gloss or nail polish. There's actually way more to it than just this and my daughter would be rolling at her eyes of my basic description but there we are… This is how important they are to me and that is how important they are to her. VERY! She flipping loves them!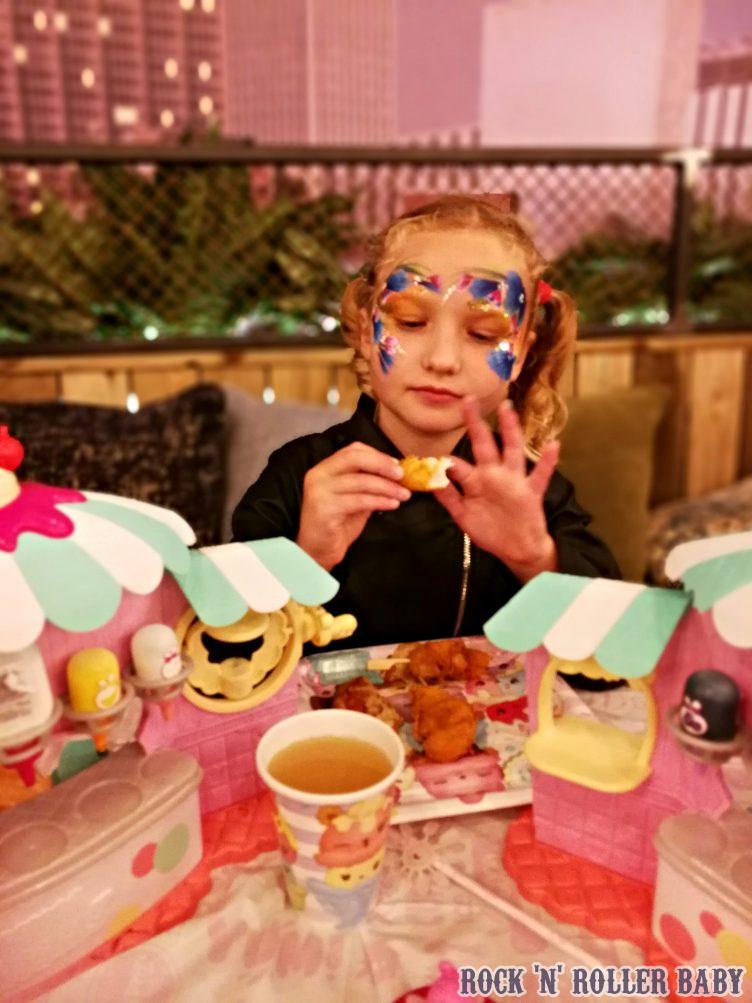 They are actually perfect pocket money fodder and can be bought as lone items or in packs – something which Florence does frequently and now they are on to series 4 meaning there's a whole new batch to collect! On Sunday this past weekend the kids and I headed to All Star Lanes on Brick Lane in East London, right in the heart of my old stomping ground, to party with the best of them and celebrate the launch! It was great to see Family Four Fun, The Joy Of Five, Mummy Is A Gadget Geek and loads more pals each with very differently aged girls which shows me the craze stretches well beyond my daughter's 7 year old age bracket – why didn't I think of these things huh?!
There were Num Noms galore and Florence literally was like a kid in a sweet shop (with sweets absolutely being on offer but the real treat being ALL the new Num Noms) and couldn't believe her luck. I kind of remember that feeling of being surrounded by something you love like that and not being able to quite believe it! My Grandma took me shopping for a Sindy doll when I was about 5 and when I couldn't decide between two she just bought me both. I remember thinking that was absolutely the best thing that had ever, ever, happened to me and like the luckiest girl in the world! I think that's pretty much how Florence felt at the party surrounded by all these new Num Noms and she smiled the WHOLE time we were there!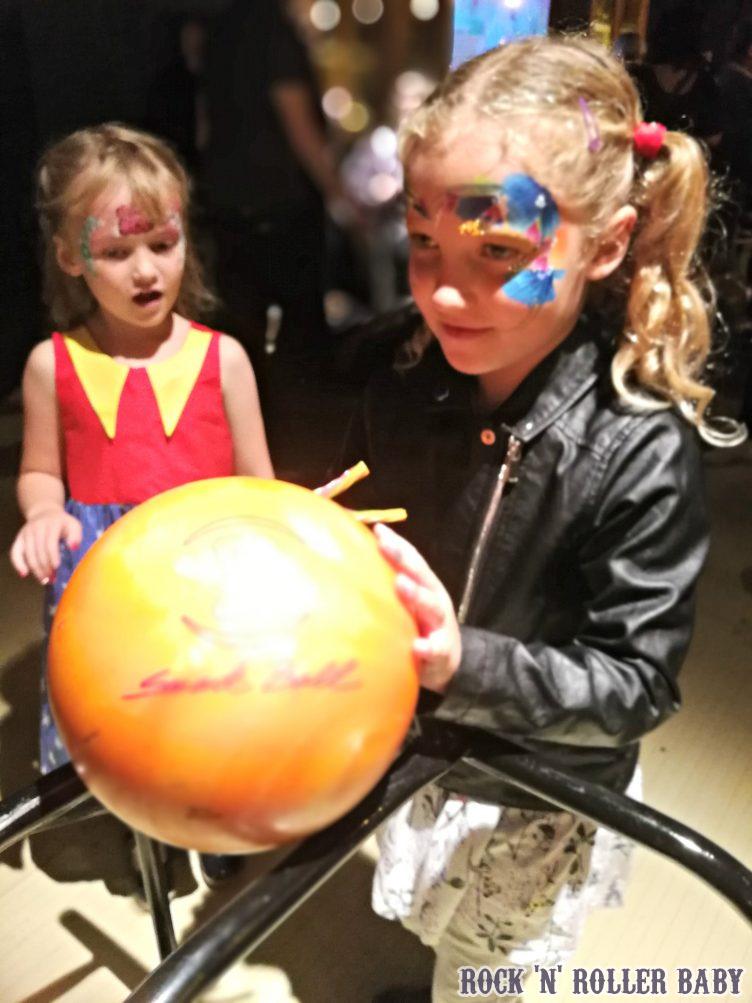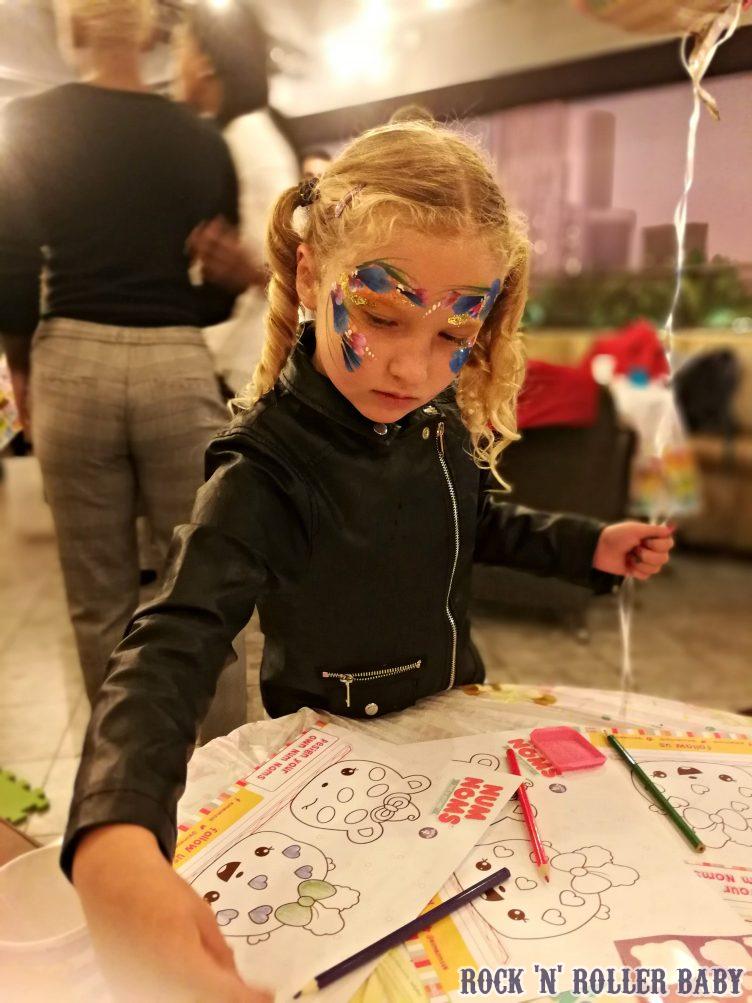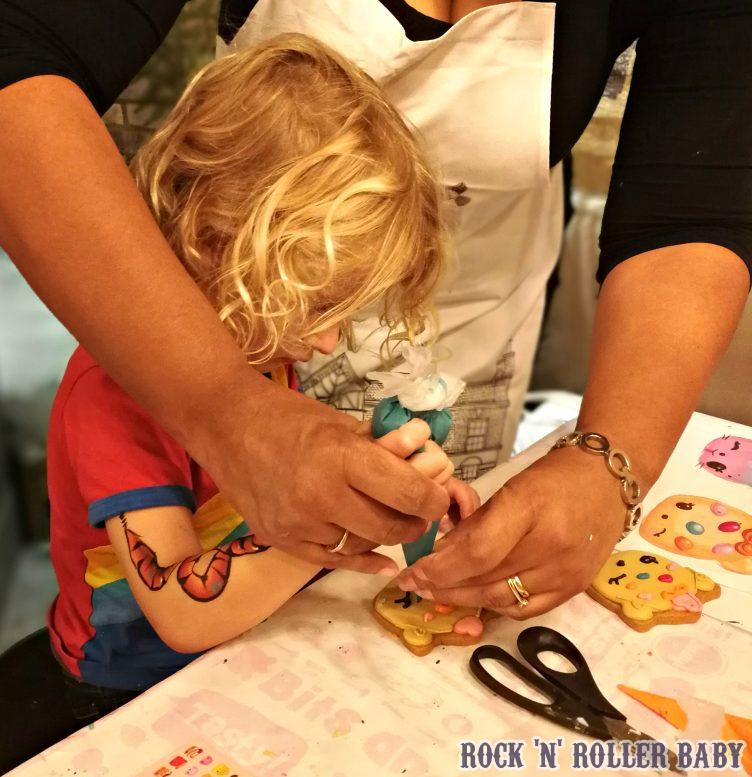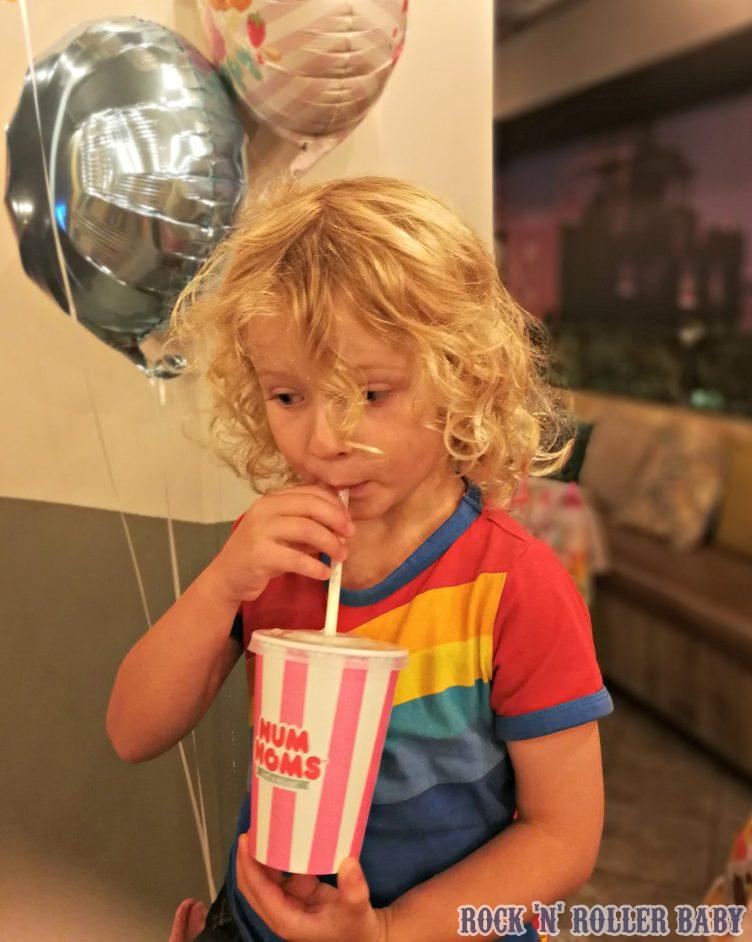 We had face painting (like the best face painting ever it has to be said), yummy party food, brilliant bowling (of course – it was All Star Lanes in their private penthouse suite no less), biscuit decorating, a nail bar and… ALL the new sets to play with from Num Noms series 4. Now… we didn't actually play with many of the sets, they were extremely popular and had been used quite a bit by the time we found a table but we did play with all the new Num Noms, the light up ones, the nail varnishes, the lip glosses, all the new covers… And, at the end of the party Florence nearly cried with delight when the party hosts suggested she do a bit of a loot with all the ones on the floor from the 'play area'! She'd had her eye on them and lucky for her with a pregnant mummy sitting down for a last cup of tea (I know, I'm so rock 'n' roll – sorry to the party host who thought I meant the baby was coming when I called to my Mum that 'it was coming' meaning my pot of tea – that was some super impressive face colour drainage and I apologise for causing a panic) she was the last party girl standing and got the left overs as well as a very, very generous goodie bag full of series 4 Num Noms, magazines (we've just posted off entries to all the competitions) and a whole heap of other Num Noms related bits and bobs.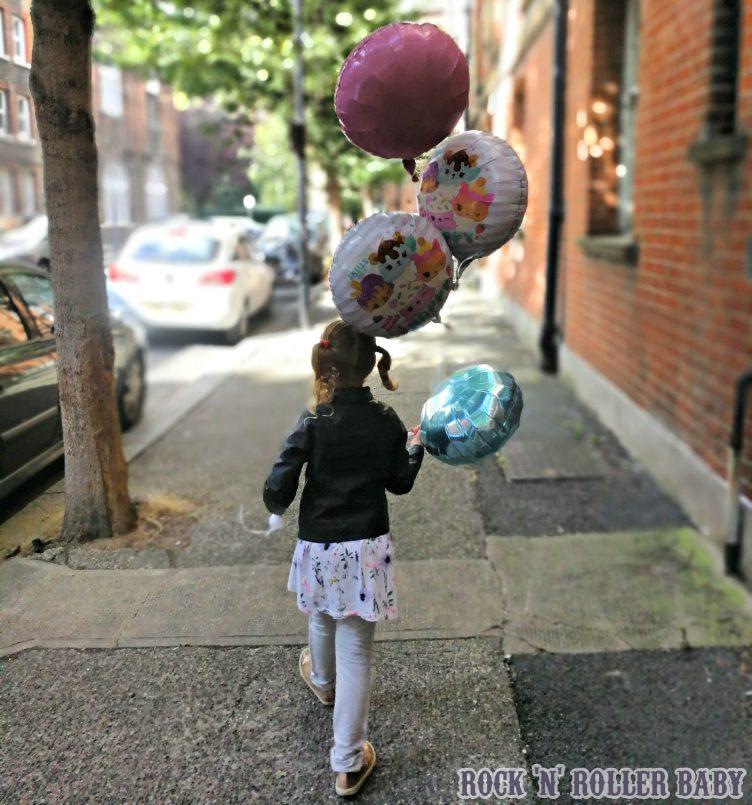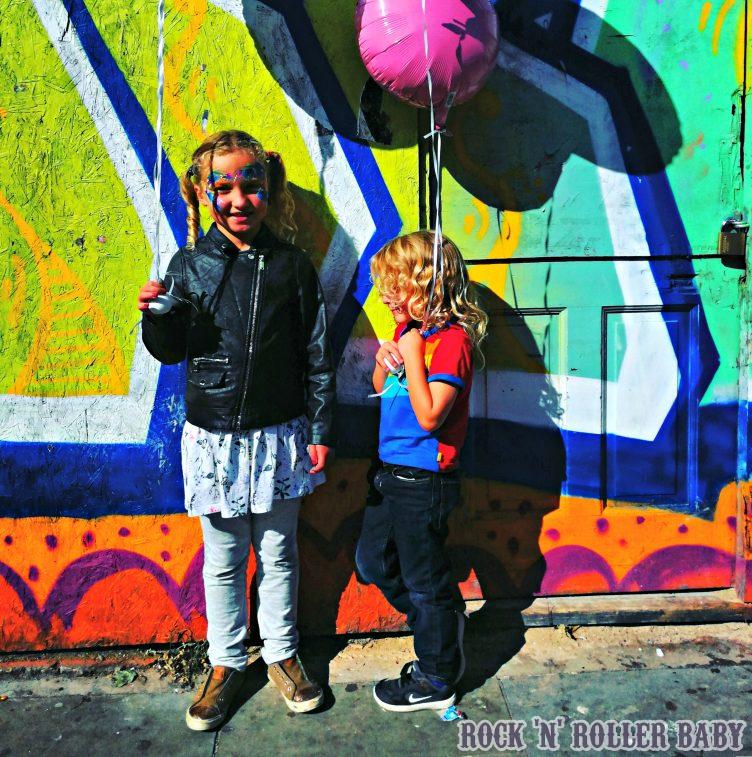 Back home in Norfolk and she looked like this for about 3 hours as she sorted them in order, in colour, in I don't even know what… Just had them all out so that she could look at them! I don't usually allow such over indulgence but you know… Ah heck, why not?!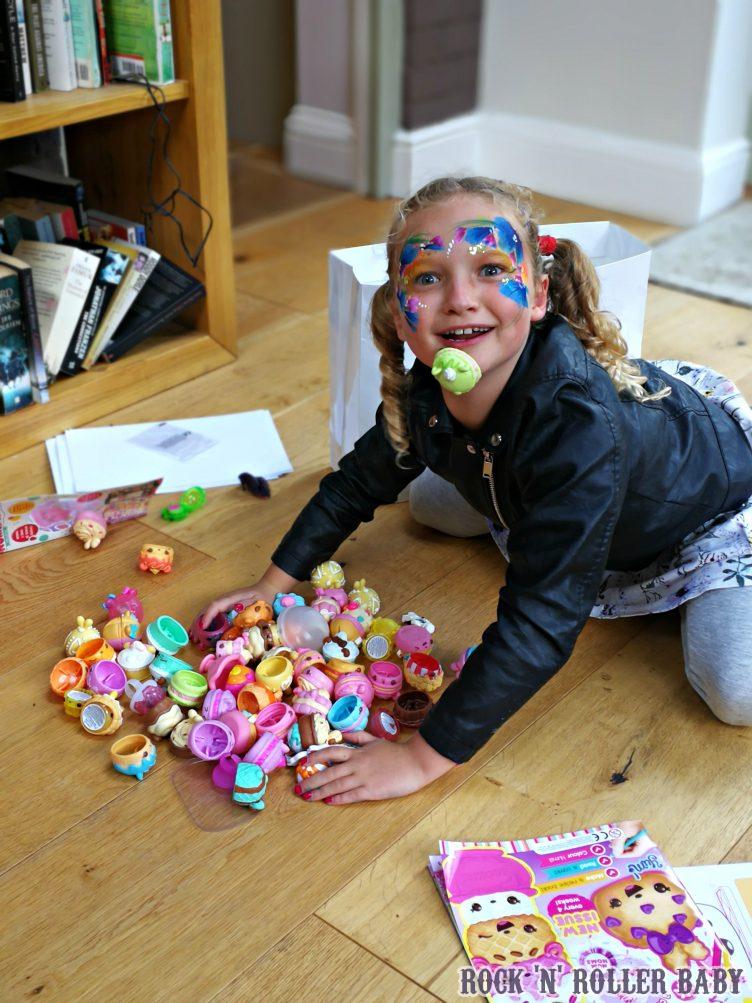 Series 4 from Num Noms is out now and I can guarantee if you have a gal like mine then she will LOVE them. Even Jimmy got a kick from the party despite declaring them 'for girls' but he gallantly gave her the majority of his gifts from the party because, well, I don't know really… I guess he could just see how much she loves them and thought I'm gonna be kind… He did keep a few though but shhh, don't tell any of his pals, he would say it would ruin his street cred!
Thanks for inviting us to the party Num Noms, we had an ace time!