Heard of Katsuma? Poppert? How about Diavlo? Well I hadn't until this weekend but I had of course heard of Moshi Monsters (which they are by the way) as Florence has somehow had them on her radar for quite some time! Whenever she sees anything Moshi Monster related she shouts and gets excited – I may not get it but she sure does!
They started, I am told, as a website where children could go in and look after a virtual pet monster. The craze took the world by storm as children everywhere became Moshi mad and now they make physical merchandise as well as computer games, a magazine, trading cards and toys even.
Florence was given a Moshi Monster a while back. A tiny little thing which has a button that makes it buzz and move around the table. I assumed all Moshi Monsters were the same but apparently they're not and some of them look very different indeed. I don't know and still, after seeing the movie, can't begin to think how it all works with the toys, collectables and magazines but Florence just likes it and that's good enough for me!
The movie, to accompany the craze, is also about to come out! It will hit our screens just in time for Christmas on 20th December and we were very lucky because we got to see it ahead of release! Actually, because Jimmy has been poorly, I personally didn't get to go but my friend Lucy, her daughter Zhane and Florence went along to report back for me!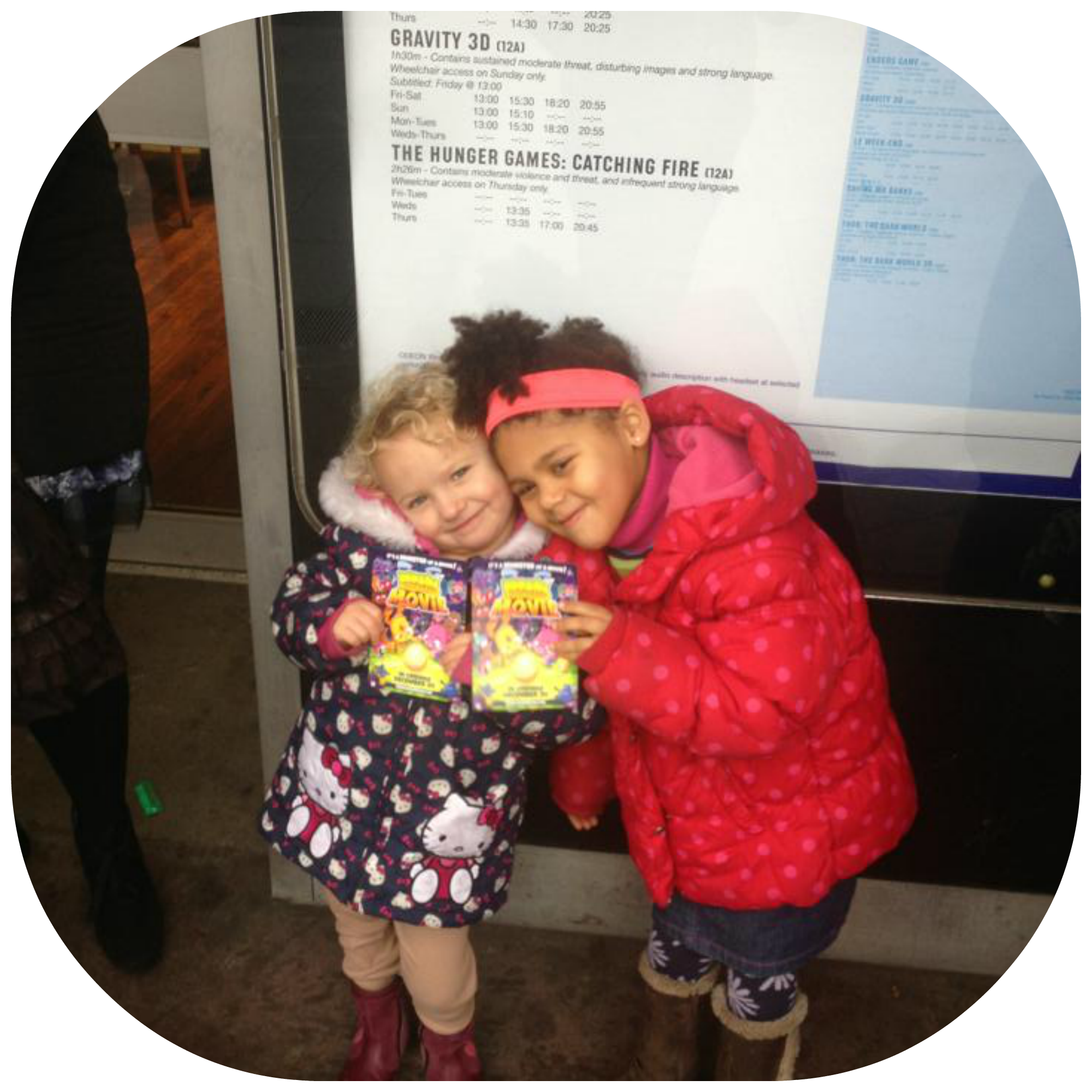 Two excited girls ahead of the screening!
Lucy is happy to say that actually, even as an adult, the film is very entertaining. The film is all about how Katsuma (the cute one that looks a bit like a rabbit) and pals including Mr Snoodle try to stop Dr Strangelove and his incompetent Glump sidekick Fishlips from pulverising the recently discovered Great Moshling Egg! It's a race against time in this action packed and song filled movie which will delight the children!
The girls had loads of fun at the screening and thoroughly recommend the movie! You can find out all about the movie at www.moshimovie.com.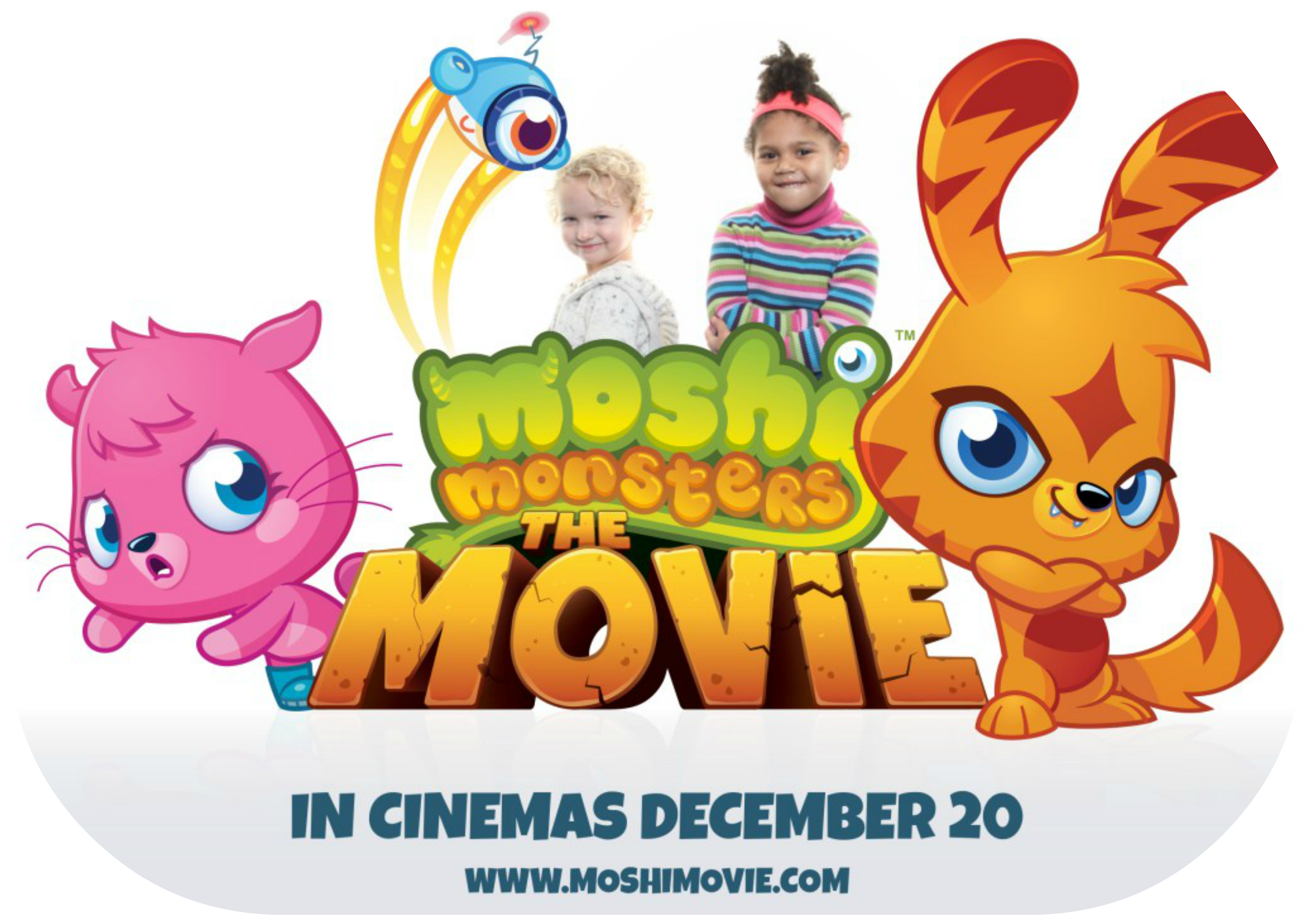 Fun in the foyer ahead of the film which they thought was fab!
I have not been paid to write this post but I was invited to a pre screening of the movie for the purpose of an honest review.