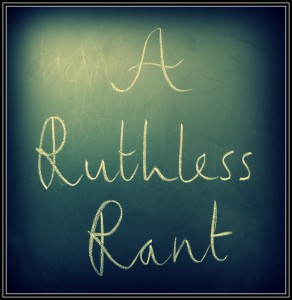 I like to voice my opinion. Take it or leave it, I don't really mind.
This section is for all my ranty style posts, a topic I want to write about each week with my diary updates at the bottom.
My style of blogging has changed over time and some reviews are within bigger posts and include items on other topics.
Pregnancy Diary – 32 Week's Pregnant! 
Pregnancy Diary – 29 Week's Pregnant!
Pregnancy Diary – 24 Week's Pregnant!
Pregnancy Diary – 20 Week's Pregnant!
Pregnancy Diary – 15 Week's Pregnant!
Pregnancy Diary – 10 Week's Pregnant!
Pregnancy Diary – 8 Week's Pregnant!
City Girl In The Village Rides Again!
My Reception And Year Two Starters!
Another Year – Finishing Nursery And Year One!
I'm In, I'm Team #Bremain, If You're Undecided Here's My Why!
Our New House – Three Months In!
BBC's In The Club Makes Terrible Mistakes!
The Only City Girl In The Village!
Settling Into An Old Life In The Country!
Christmas Wouldn't Be Christmas Without The Nativity!
There's A Tooth, Loose, Aboot This Hoose!
Where Does Meat Come From Mummy?!
Half Way Through The Summer Holidays?!
Buying A High Backed Booster – Mine Field!
The First Week Of The Holidays!
The Ending Of The First School Year!
The Natural Approach With Maccy D's!
The Worst Children's Film EVER!
An Interview With Justin Fletcher At The Toy Fair 2015!
A Hint Of Nutmeg And A Massive Red Face!
Setting The Record Straight With Legal Advice!
One Whole First Term At Big School!
I've Joined The Gym And This Is Why!
What A Difference A Week Makes!
Girls Who Are Boys Who Like Boys To Be Girls!
The Good, The Cougar And The Downright Ugly!
'Normal' Breastfeeding And Me!
Doctor, Doctor, You're A Complete Waste Of Time!
A Catch Up Of Easter, Holidays And Birthdays!
Nurseries SHOULD Be Attached To Schools!
There's Nowt As Queer As Folk!
The Great Big London Push Out!
If It Ain't Broke Fisher Price, WHY Fix It?!
Breast Is Back To Best For Us!
If You Go Down To The Woods Today!
I Love My Friends' Children – A Guest Post From The One Red Leaf!
Sometimes It's The Little Things… – A Guest Post From Workitmamma!
Television: Then And Now – A Guest Post From My Friend Lisa!
Viva Aviva – Can't Believe I've Just Said That!
But What If It Was Me Or My Child!
The Ex Files Need Congratulating!
Everyday Embarrassments With Children!
My Children Have My Independent Heart!
I Asked My Mother What Will I Be!
My First Time and I Lasted 12 Minutes! 12 Minutes Too Long!
Happy New Year! Now Is It Time For The Big Christmas De-Puff?!
Just Call It Christmas – You Don't Have To Be A Christian for 'Christ's Sake'!
Explaining the Menstrual Cycle